"Abschiebehaft" means imprisonment until deportation or until the judicial suspension of the detention order. Formally, it is not a "punishable sentence", but a "precautionary measure". Abschiebehaft makes it easier for the authories to carry out deportation. It can be ordered if there is a suspicion that a person who is obliged to leave the country could "go into hiding". In view of the fact that Germany is deporting to countries where there is considerable danger from war, torture and the most severe discrimination, Abschiebehaft should be abolished.
Campaign "100 Jahre Abschiebehaft"
Read more about the campaign "100 years detention in germany" here.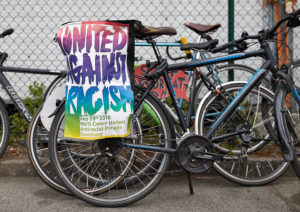 Brochure against detention centres
The alliance "Glückstadt without detention centre" will soon publish a brochure with information about detention centres in Germany.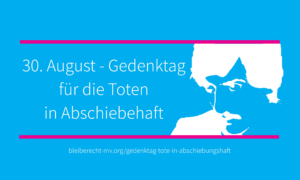 The ultimate means



Detention is the ultimate means of coercion that the state can use. On August 30, the people, who died in detention centres in Germany are commemorated nationwide.